In recent years much attention has been given to the dramatic growth in citrus and table grape production in South Africa.
Now, the country's apple and pear growers are gearing up for a record export result, with the two categories combined potentially breaking through the 60m carton export mark for the first time.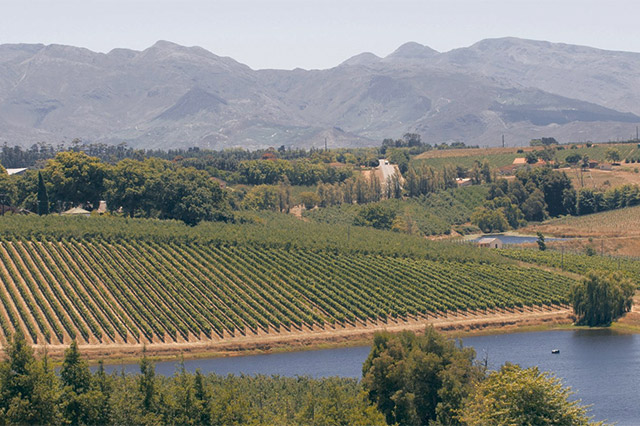 When one considers that South Africa's avocado, stonefruit (in some cases) and berry categories are also enjoying strong growth, it is clear that as a whole, the country's fresh fruit export business is enjoying a boom.
For South Africa, this is incredibly important in the light of the country recently announcing the highest unemployment figures in history.
It also comes at a time when the country is battling from a surging third wave of Coronavirus infections, and recent unrest which has resulted in billions of rands of damage to the economy.
The latest forecast pointed to a 42.5m carton export figure for apples and nearly 17.5m cartons for pears. The apple forecast is now 16 per cent higher than the volume inspected for exports in 2020, while pears are set to rise 4 per cent on last year, some 670,000 cartoons higher.
The figures reflected the ideal growing conditions seen during the past year, which saw sufficient water to sustain considerable volumes of new plantings.
This year the Western Cape is having a cold and wet winter, which is likely to boost next year's crops. If all goes well, the trend of growing export volumes for apples and pears is likely to continue in 2022.
During the past two years alone South Africa's apple exports have grown by 25 per cent. However, the pear export volume this year will only be around 1m cartons more than the 2019 figure.
Both the major apple growing regions, namely the Elgin-Grabouw and Vyeboom regions, as well as Ceres, have reportedly increased exports between 26 per cent and 31 per cent respectively compared with last year.
So far this year the Cripps Pink/Pink Lady category has seen growth of 23 per cent compared with 2020.
Distribution patterns have been consistent with last year, with the Far East, Africa and the Middle East receiving around 60 per cent of the apple export crop.