The South African fruit industry is awaiting official confirmation of the news yesterday that citrus trade with the United Kingdom would be deregulated, some citrus exporters reserving comment at the moment.
The UK is a very important market for South African soft citrus, particularly those from the Western Cape.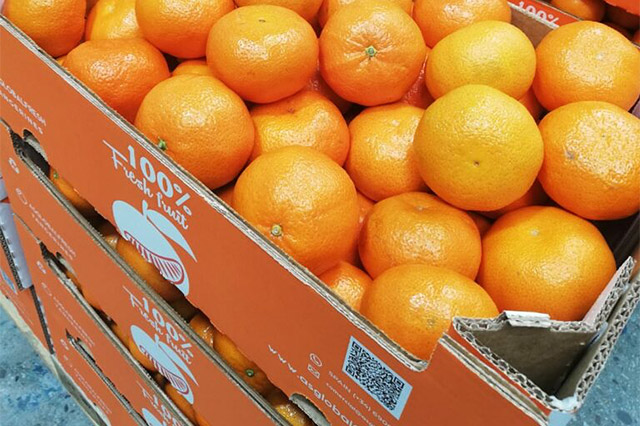 "Any market that makes things easier, is important – we need markets and we need markets where we can freely sell in order to move the growing volumes," observes a seasoned citrus trader.
"Any reduction in red tape and documentation requirements does mean less hassle and less expenditure on our side," Justin Chadwick, CEO of the Citrus Growers' Association, points out, "and therefore it will definitely be welcomed."
He had not yet seen a formal announcement by the time of comment.
"We'd hoped the UK would do away with plant health requirements because of the fact that they don't have a domestic citrus industry. I do think it will make a difference. There might be a little bit more fruit sent there, but remember – other countries get the same relaxation," he says.
"Anything that is deregulated facilitates the flow of product, so that will evidently be a positive development for us," says an experienced citrus trader, noting that a deregulated UK market would be very similar to Canada from a South African perspective.
Currently there are also no phytosanitary requirements for Middle Eastern and some Asian countries.
What will the UK's trade relationship with Russia be?
A South African citrus exporter notes that alternatives to the UK could be complex. "What we can't figure out just yet is the UK's relationship with Russia in the context of EU sanctions. Not that a lot of fruit has flowed from the UK to Russia but you always want to know what all of your alternatives are."
The UK retail environment is highly developed and supremely competitive, he adds. "UK retail procurement has changed a lot over the last decade, it is now a lot more speculative and less reliable, in my opinion. The UK is complex in the fact that retail category manager relationships change very quickly, making it volatile. Supermarket requirements and quality standards are going to remain unchanged."
From a broad perspective it's positive, "but now you're going to have to observe carefully how your risks crystallise".
"Of more concern is growing Spanish volumes"
"At the moment Argentina is not allowed to go into the EU until the end of April when they have proved that they have their systems in place. If they have a problem with the EU they could divert a lot more fruit into the UK, lemons, specifically. That could have negative consequence for us."
"Of more concern to me than Argentina, are the growing Spanish crops," counters another trader. "Our window in the Northern Hemisphere is diminishing because of Spain, and Spain and the UK have an exceptional relationship and I can't see that changing because of Brexit. You can't underestimate the UK-Spain relationship."
A citrus exporter contacted for comment noted the flipside of regulation: the high costs to rules, as demonstrated by the higher costs to Mediterranean retailers with very strong Argentine relationships, currently thwarted by Argentina's temporary ban from the EU.