Namibia's Port of Walvis Bay has been expanding over the last few years and is set to get bigger with plans by the southern African country to develop its energy sector.
The country, famous for its Skeleton Coast strewn with shipwrecks, built out its main port with a $300-million container terminal project that more than doubled capacity.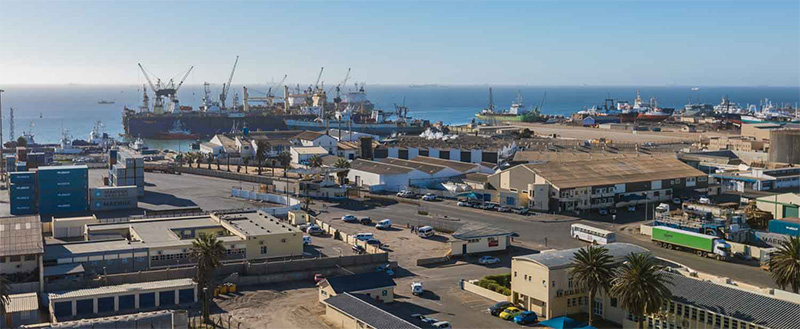 That was completed in 2020 while Namibia was still struggling with the effects of the global pandemic. Other areas of the hub handle flows of salt, copper, coal, mining equipment and fuel.
Walvis Bay serves as an alternative to the ports of Dar es Salaam in Tanzania and Durban in South Africa for delivering the supplies and commodities from landlocked areas in the southern region. (Check out this Bloomberg Quicktake video for more.)
Namibia has added about 2,290 miles (3,687 kilometers) of paved roads in the last three decades, while its rail system has added less than 200 miles of track.
The port will see another development following the award of a contract to build a liquid petroleum gas import, storage and distribution terminal, Namibian Ports Authority CEO Andrew Kanime said last month at an oil conference in Windhoek, the capital. The hub will need to be cost competitive to drive traffic, he said.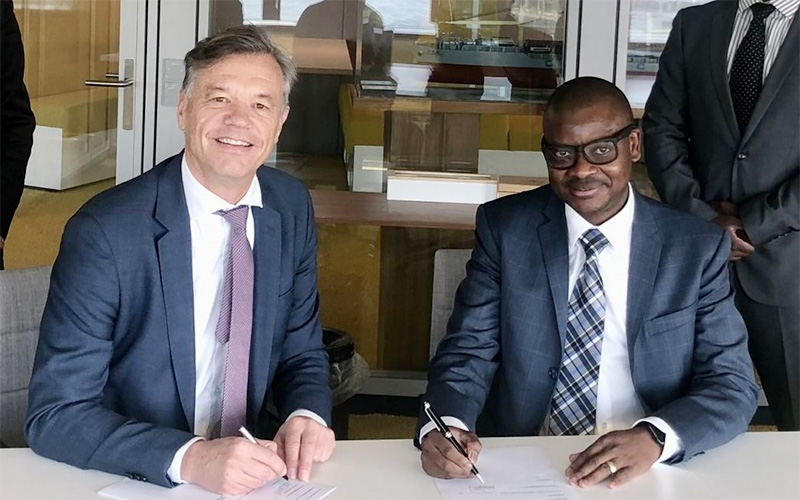 On the continent's Atlantic Coast, Walvis Bay is the only deepwater port of its kind from Angola to Cape Town, South Africa, said Phil Birch, exploration director for Impact Oil & Gas. Recent discoveries offshore Namibia are expected to be followed by more activity.
Walvis Bay is also part of a plan for Namibia to develop and export green hydrogen, which has also been identified by fuel and chemical maker Sasol Ltd. as an area that's optimal for renewables and producing the fuel.   
Source article: Bloomberg News