Africa holds 60 per cent of arable land (McKinsey &Company) and could be a dominating source for consumable and non-consumable products. However, the utilisation of the land is influenced by complex factors such as culture, access to finance, history and governments.
In Eswatini, these complexities are apparent: As the last remaining absolute monarchy on the African continent, land use in Eswatini comes with some unique barriers and terms. In the midst of these complexities, there are resilient and innovative businesses pushing boundaries to build socially responsible enterprises. These contribute to the growth of the local economy and promote the upliftment of women and preservation of the environment, firmly placing Eswatini on the global map of export.
During TFSA's recent visit to Eswatini, we met some of these business owners and their resilient teams. We use the word 'resilient' because that is exactly what businesses in Eswatini have in bucket loads. The Covid-19 pandemic took not only lives but also the livelihood of many businesses and institutions. The ones left standing, really are the ones made of steel.
One such firm is Black Mamba, an award-winning business operating in the condiments space, using locally sourced ingredients from smallholder farmers who practice permaculture farming techniques. This business is an excellent social enterprise that drives objectives aligned to the UN (United Nations) Sustainable Development Goals and demonstrates that companies can be human-centred while meeting business objectives.
Their vision is "To become a cult brand connecting chilli heads across the world to generations of growers providing proof that the planet and people matter" and they are well on their way to achieving this goal. With exporting presence on five continents, Black Mamba is currently preparing to scale to a larger factory that will allow them to produce one month's outputs in a single day. Having sampled their unique and tasty products, we believe they will soon have tongues wagging about their amazing condiments all over the world. But the road to increasing their export outputs globally still has some hurdles to overcome.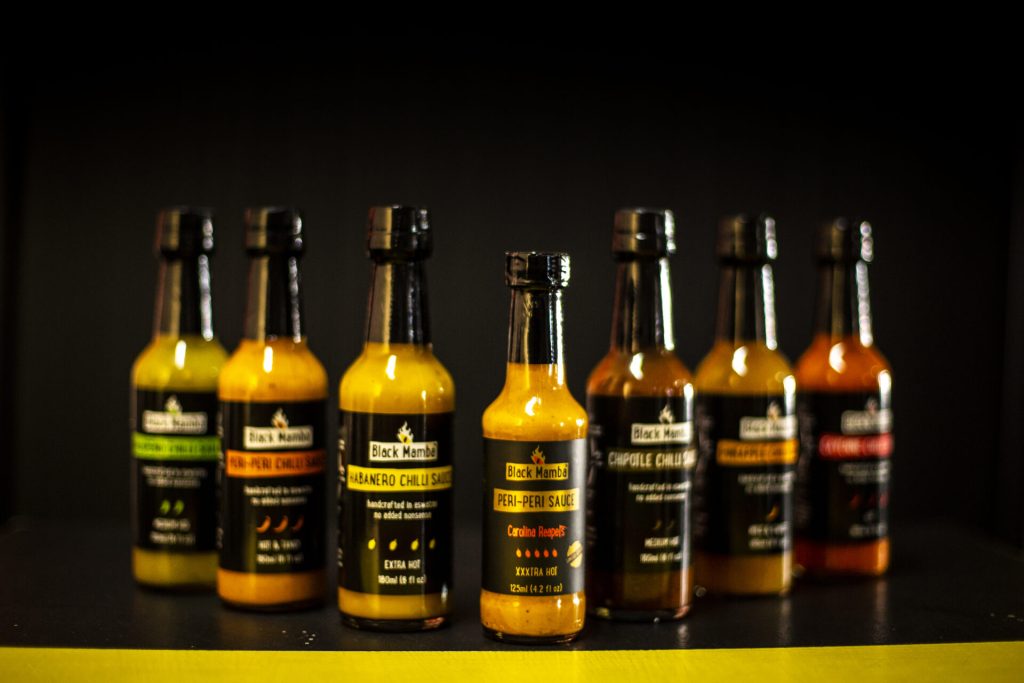 As Black Mamba moves to a new production site, there is still a lot of work to be done to get their business to scale. One challenge faced by producers in the condiments space is the traceability of natural ingredients utilised in the production of condiments. The requirement of continuous testing for pesticides, heavy metals and other allergens is an expensive, but necessary, task that businesses must comply with.
TFSA, in collaboration with the National Marketing and Agricultural Board (NAMBoard), supports firms like Black Mamba to overcome this challenge by providing Good Agricultural Practice (GAP) training to farmers who grow crops for producers using natural ingredients. The application of the GAP farming processes increases the likelihood of producing a quality crop with reduced pesticides and heavy metals, and has the added benefit of higher price points in the market.
This enables companies to increase the quality of fresh and processed products and to better meet international export standards and regulations, and in turn access larger markets and scale their businesses. Scaling of companies such as Black Mamba has a direct positive impact on employment and economic growth of the country.
Economic growth in Eswatini is necessary for improved quality of life for its people. Like most African countries, it has a fast-growing youth population that must be supported to start their path to entrepreneurship.
Traditionally, export trade has been a space for big and well-established businesses, but the advent of the internet and e-commerce has done a lot to democratise the playing field. With this said, there is still a lot of work to be done to even out the playing field, but TFSA is providing opportunities that budding, innovative entrepreneurs can capitalise on. In collaboration with Swaziland Fair Trade (SWIFT), TFSA recently trained 15 small businesses operating in the food processing space to be upskilled in International Standardization Organization (ISO) 9001, labelling and Hazard Analysis Critical Control Point (HACCP) training.
Although we may not see the actual export impact in the immediate future, this training creates a solid foundation for good business practice, adherence to global health standards and practices while improving on the quality of the products produced to service local markets and, potentially, creating jobs for locals.
During our visit, we met the Health and Safety Officers conducting further training to the cohort of 15 women who produce a range of condiment products such as jams, peanut butter, sauces etc. These women, some of whom woke at 4am in the north of Eswatini to travel to this training, are hugely committed to improving the quality of their products and grow their businesses. We had the privilege of meeting two of them:
"As soon as I came back from the training, I sorted out my logo, batch code and ingredients on the label. In just a few months, it has already helped my production and my sales have increased by over 60 per cent."

Phephile Hlophe, Jo Jo Mdnanzi Products
Tengetile Nsibande is the founder of Inshubaba Dose which specialises in nutrient-dense indigenous herbs found in Eswatini. She found this training very valuable and will be implementing several changes in her business.
"The training was very enlightening and capacitated me in such a way that I now know how to display the information in the correct way. In the HACCP training we learnt about the seriousness of food fraud, and the importance of proper hygiene and sanitation during production."
What we learnt from both ladies is that they are ambitious to grow their businesses but also constrained by limited resources, equipment and tools. But like any good entrepreneur, they are finding creative ways to work around these constraints such as resource sharing. The two women are currently discussing how they could share a kitchen that maintains HACCP standards for both companies to benefit from the cost savings.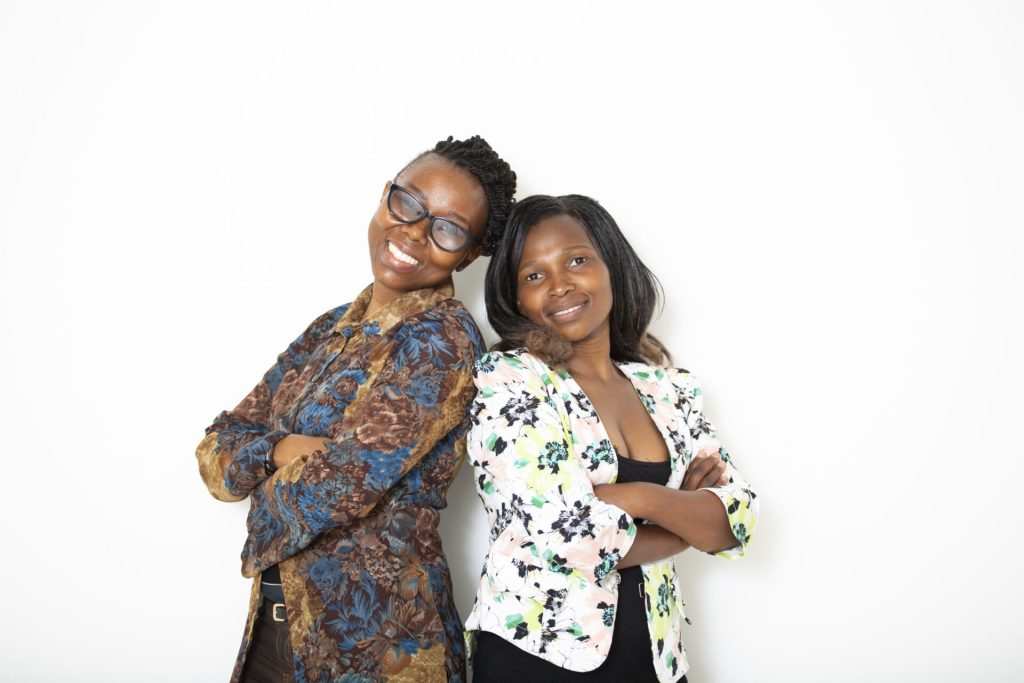 Stay up-to-date on our activities and events, and locate business support organisation partners on our Eswatini page on the Trade and Information Hub.