Namibian traders have been encouraged to use advance rulings to reduce the time spent at the border, which would further contribute to reducing the cost of doing business, improve Namibia's performance and rating in the trading across borders index as well as the ease of doing business.
This was said by the executive secretary of the Southern Africa Customs Union (Sacu) Paulina Elago at the launch of the advance ruling programme in Namibia yesterday.

Advance rulings are binding decisions by customs at the request of a trader on specific particulars in relation to the intended importation or exportation of goods. They can be requested regarding either the classification, the origin or the customs value of the goods in preparation for importation or exportation. 

Elago said the launch of the advance ruling in Namibia has come at an opportune period, as globally nations are recovering from the effects of the Covid-19 pandemic.

"This initiative will also go a long way in responding to the broader international framework of the World Trade Organisation (WTO) trade facilitation agreement that places an obligation on WTO members to issue advance rulings in respect of tariff classification, origin and valuation matters," she said.

Elago added that the advance ruling programmes are critical because they provide for transparent and formal processes upon which importers and exporters receive, upon request, a binding written ruling from a customs administration prior to the transaction. 

"In addition, advance rulings provide certainty and predictability of cross-border trade transactions. This reduces disputes during the clearance of goods, thus eliminating unnecessary delays at the border," she added.

As part of the mandate of revenue administrations to facilitate seamless and timely movement of goods within Sacu and beyond, advance rulings are one of the key enablers. 

It is crucial in doing business in that there is predictability across the entire value chain, including the customs requirements at the borders. 

"It is important that our traders are certain regarding importation requirements for their goods, as this will reduce chances of misclassification on products and time spent by customs administrations in classifying goods," she noted.

"The launch is taking place after the Sacu Council of Ministers in their meeting held on 28 June 2022 in Gaborone, Botswana, approved the Sacu Regional Authorised Economic Operator Programme, which will see accredited traders enjoying faster clearance of goods across Sacu border posts." 

She said Namibia will serve as a model for the rest of the Sacu member states, as it has embarked on a process to develop a Sacu Trade Facilitation and Logistics Programme that is envisaged to improve the seamless flow of the cross-border trade environment in Sacu. 

The programme will support the industrialisation and the trade agenda in Sacu by creating a seamless and conducive trade environment.

Among dignitaries who witnessed the launch, were Khomas governor Laura McLeod-Katjirua, ambassador of the European Union delegation to Namibia Sinikka Antila, commissioner of Namibia Revenue Agency Sam Shivute and World Customs Organisation secretary general Kunio Mikuriya.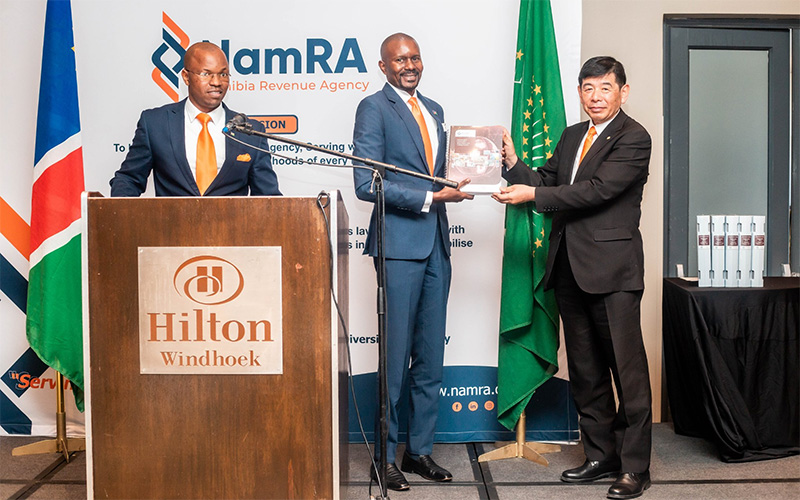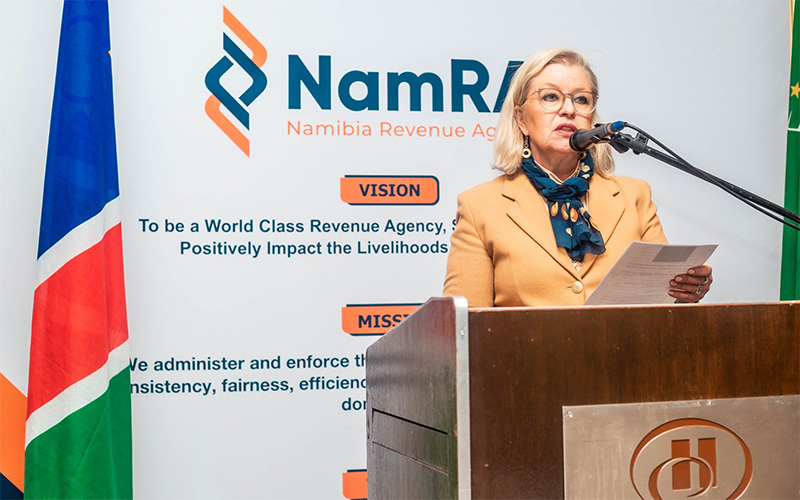 Source article: The Namibian