As things are starting to get back to normal, we are all being reminded of the power of an in-person meeting. This was definitely the case when the TFSA team visited Lesotho earlier this year. "The visit really helped getting things off the ground," says George Barrett, Head of Trade Programming Southern Africa at the British High Commission, Pretoria. One of the highlights of the trip, according to George, was an event hosted at the British High Commission in Maseru. "Bringing together all our partners under one roof really made the connection between the organisations evident, and it was a great opportunity to see where TFSA can add greater value."
Since the visit, the Lesotho country team has been busy rolling out training to help women entrepreneurs get export ready, and field work has been completed in preparation of introducing a new TFSA priority sector in Lesotho.
Preparing small businesses for global markets
In April, TFSA partner African Women in Small Business conducted training in international market standards for 22 women entrepreneurs working in the cosmetics and natural ingredients, and specialty foods sectors. The 3-day training event helped the women improve their understanding of the standards and procedures they need to meet in order to export their products internationally, as well as the internal factors that contribute to successfully trading across borders.
22 women small business owners show off their training certificates.
The same group of women entrepreneurs also participated in a number of site visits in Lesotho and South Africa for practical tips and knowledge transfer on key issues such as packaging and other vital steps in the cosmetics value and supply chain. This is what one of them had to say after learning from packaging firm, Bloem Pack, in Bloemfontein, South Africa.
"This trip was really an opener for all of us. We have seen where to get the best packaging materials which will help us to improve the standards of our products."
April also saw 11 Lesotho women in trade graduate from TFSA's first regional Export Trade Training programme. The 9-week programme offered a roadmap to export success through expert coaching, strategies, networking and actionable modules to help participants enter new markets.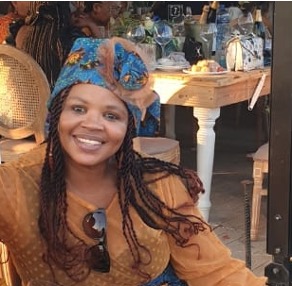 "TFSA came at the opportune moment and empowered me with export trading management skills, and the pros and cons of export, which enabled me to really assess if my business is ready to export. After completing all the modules and conducting an in depth assessment of where my business is, I have already introduced systems to close some of the gaps. From the vast knowledge I have gained, I feel confident that I will realise my dream and be able to export my products internationally." Mampho Ntsekhe, Leeto Snacks
Preparing to meet the growing global demand for ethically sourced mohair
The wool and mohair sector is hugely important to Lesotho, not least for its many rural, small-scale producers. With the global trend towards ethically sourced mohair, TFSA is working with the Lesotho National Wool and Mohair Growers Association to develop and pilot a certification model of Textile Exchange's Responsible Mohair Standard (RMS), which focuses on:
Animal welfare
Preserving land health
Protecting social welfare
Chain of custody
Credible certification
Stakeholder engagement
Though RMS certification is voluntary, adoption of the standard is rapidly gaining momentum among leading fashion brands and retailers worldwide. Since its introduction in 2019, 27% of global mohair production is already certified to the standard, and a growing number of buyers are setting goals to only source RMS certified materials by 2025. Producers of mohair in Lesotho currently do not comply with the standards and are therefore at risk of losing out on future market share. By developing and implementing a model specifically tailored for Lesotho growers and shearing sheds, TFSA is offering support vital for the sector to remain competitive. According to Liz Whitehouse from Africa House, which oversees this work for TFSA, time is of the essence. "This is all about being proactive and get growers certified before it is too late. Right now, we're mapping out the pilot according to the Lesotho standards – where many farmers are high up in the mountains without internet access – and will start training of the groups included in the pilot."
As work progresses, we will keep sharing updates from Lesotho on what this work means for the industry. Meanwhile, this video offers a glimpse into the origins of mohair before it ends up in retail stores around the world.