With the UK's departure from the European Union's (EU's) single market and customs union at the start of this year, London has deregulated, among other commodities, citrus fruit and leaf imports. The UK is a major market for South Africa's citrus sector, reportedly taking 9.5% of the country's citrus exports in 2019. Only the Netherlands took a larger proportion (17%). China was in third place (7.6%).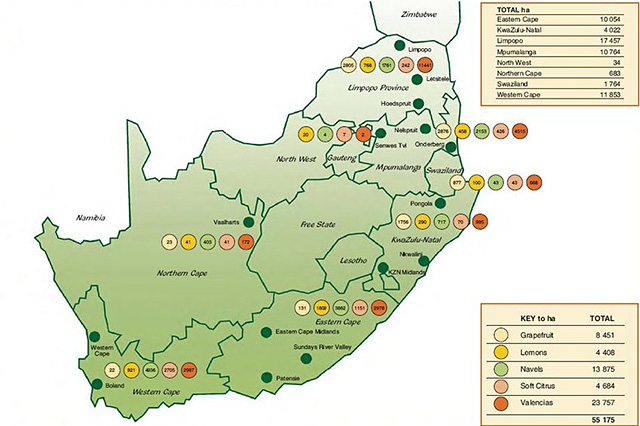 What this means is that South African (and other) producers can now export citrus fruits and leaves to Great Britain without needing a phytosanitary certificate or having to give advanced notice of their intention. This both reduces bureaucracy and allows producers to respond more rapidly to changes in British market demand.
"Leaving the EU single market and customs union means we can tailor regulation and import controls specifically to the needs of Great Britain rather than the EU," a spokesperson for the UK High Commission in South Africa told Engineering News in an exclusive interview. "However, imports of citrus fruit and leaves into Northern Ireland will currently continue to be subject to the EU's plant health import requirements."
However, this does not equate simplistically with a regime of no restrictions. The UK will continue to monitor issues such as risk and changes in the needs of Great Britain.
Nevertheless, South African citrus exporters now face no quota restrictions in exporting their produce to the UK, which had been the case when that country had been a member of the EU. "They can now export as much citrus fruit to the UK as they can, subject to restrictions related to (a) seasonal tariffs, and (b) any extra-dumping rules if it caused a surge of citrus to the UK." (Perhaps surprisingly, Britain does produce citrus fruits domestically, although on a limited scale.)
On the other hand, the UK is now also free to strengthen its requirements for some other commodities. "The stronger requirements will apply to all of our trading partners, including South Africa," explained the spokesperson. "The changes are mostly due to the re-categorisation of certain pests and inclusion of certain pests as provisional quarantine pests where we had been taking national action but which had not been added to the EU list. But, overall, requirements will remain as they are now."
All changes in British phytosanitary rules are, and will be, undertaken in compliance with the World Trade Organisation's (WTO's) Sanitary and Phytosanitary Measures agreement. "This reflects the UK's strong support of the rules-based international trading system and WTO law," highlighted the spokesperson.
Preferential trade between the UK and South Africa is protected by the UK-Southern African Customs Union and Mozambique (SACU+M) Economic Partnership Agreement. This agreement, which was signed in October 2019, also includes provisions which specifically protect a number of value chains that run through the EU.