South Africa's wine and brandy industry is on a sustainable growth path, with a repositioned strategy and renewed focus.
"The South African wine and brandy industry is continuing on its road to recovery and rebuilding, after two years of severe disruptions due to domestic sales bans and global trade barriers," says Vinpro MD Rico Basson. "While we still face and address numerous challenges, we remain positive and build on milestones along the way."
The industry has revised its strategic plan (WISE) towards 2025, which includes a specific focus on global and local market access, transformation, and sustainability. "The framework and relevant key performance indicators are also incorporated in the recently signed Agriculture and Agro-processing Master Plan (AAMP), which can ensure a far more conducive production and trading environment for wine within the broader agricultural sector if implemented," Rico says.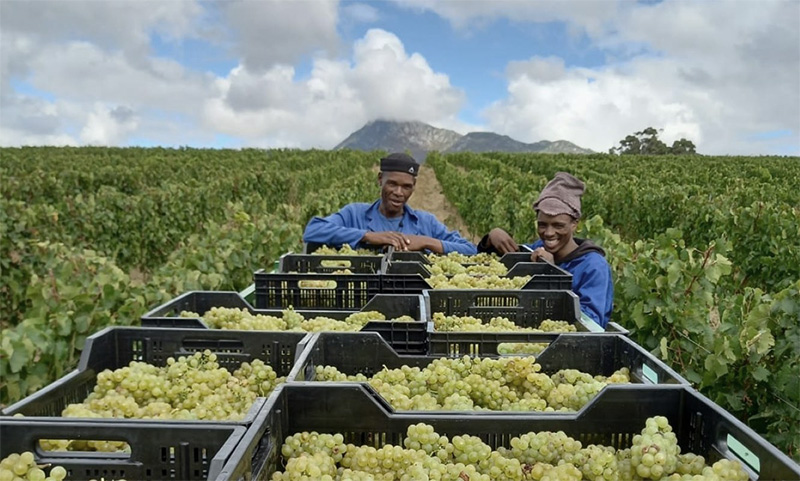 Profit under pressure
Wine producers' profitability is still under significant pressure due to a sharp increase in input costs while wine prices and consumer spending remain low.
"Grape producers' input costs have over the past decade increased on average by 7% per year, while a 14% increase is expected in 2022 at farm level due to the global exponential rise in energy, chemical and fertilizer prices," Rico says. Shipping and packaging costs have also soared due to local and global infrastructure and shipping constraints, which the industry is continuously addressing with the relevant port and Government authorities.
Although global and local sales volumes recovered to pre-Covid levels, the industry still carries an excess stock of around 200 million litres. Average price increases for grapes and wine are therefore expected to remain below the consumer price index of 5%.
"The industry is allocating product to the non-alcoholic segment in a bid to reduce the surplus, exporting more wine for alternative uses (including cocktails, vinegar and food) and awaiting approval from the regulator to use wine grapes as a base for ciders," says Yvette van der Merwe, executive manager of the South African Wine Industry Information & Systems (SAWIS). "While the 2022 harvest is smaller and we remain hopeful that consumption picks up, we foresee prices will only start stabilising towards 2024."
"Although financial pressures may hamper much-needed reinvestment as seen in the decline in vine renewal rates, forward-thinking companies are navigating the challenges through consolidation, renewed capital expenditure and foreign direct investment," Rico says. "Opportunity lies in getting the industry cultivar mix right, including planting the right vines in the right area. Brands with sound business models, including distribution and market access, also tend to outperform their peers."
Smaller, exceptional wine harvest
The industry is excited about exceptional quality wines, albeit from a smaller 2022 wine grape crop. According to the annual SA Wine Harvest Report, the 2022 wine grape crop is estimated at 1 378 737 tonnes, 5.5% smaller than in 2021.
"A cool season and moderate weather conditions in most regions during the harvest slowed down ripening, which gave vines the opportunity to develop stunning flavour and colour in this year's wine grape crop," says Conrad Schutte, Vinpro consultation service manager.
"We've had the opportunity to taste some of the first releases of white wines, which have shown superb quality and are likely to aid the premiumisation of the category," says Siobhan Thompson, CEO of Wines of South Africa (WoSA). "There is a continued interest globally in South African Sauvignon Blanc, Chardonnay and red blends."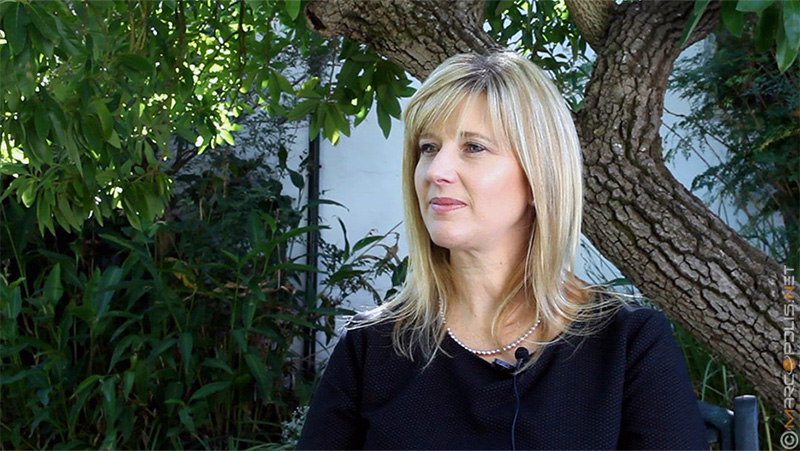 Export highlights
"It's positive to see export recovery and growth, especially in focus markets such as the US, Canada, Africa and China, notwithstanding severe disruptions at the Cape Town Port Terminal and global shipping constraints," Siobhan says.
South Africa's total wine export volume grew by 22% to 388 million litres in 2021, with export value increasing by 12% to R10.2 bn. The UK is still South Africa's largest export market and has shown continued growth in both volume and value. The rest of the top five export countries by total volume are Germany, the US, Canada and Africa, while exports to China have grown exponentially.
"Although the Chinese trade is on hold right now due to the recent Covid-19 outbreak, Australia's setback in this market creates an opportunity for South Africa to increase its market share by investing in targeted marketing campaigns and building strong brands," Siobhan says.
It is still unclear how severe the effects of the war in Ukraine and continued shipping constraints will be on export lead times, availability of dry goods and cost hikes.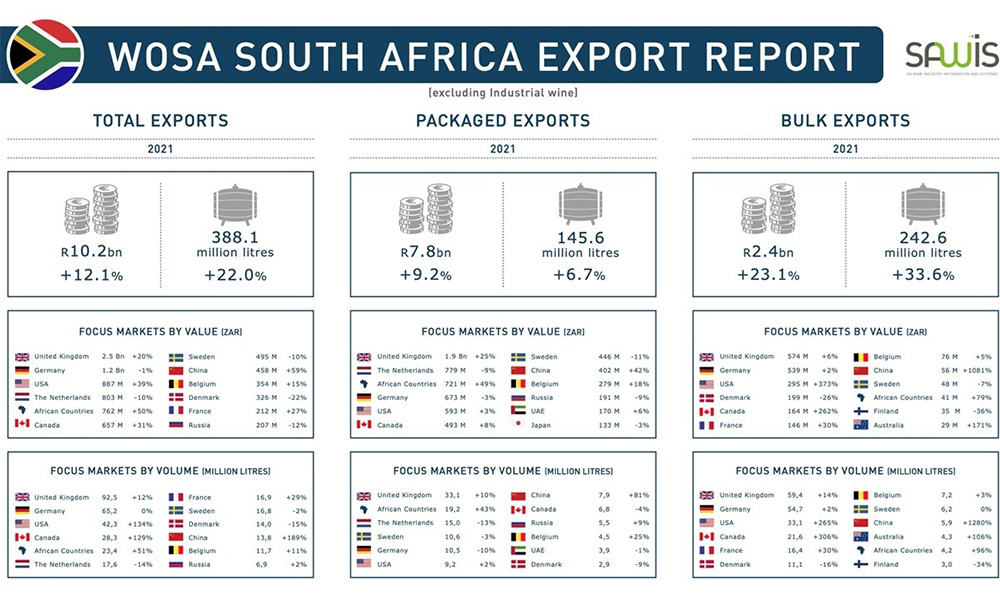 Wine tourism recovery
"We are also grateful that wine tourism – a crucial sector for our industry in terms of creating jobs, earning revenue and building Brand South Africa abroad – is showing steady growth," Siobhan says.
In 2019 wine tourism, which accounts for 15% of wineries' total turnover, contributed R7.2 bn to the country's GDP. After plummeting to R2.7 bn in 2020, wine tourism contributed R4.1 bn to GDP in 2021 and is expected to reach R5.7 bn by the end of 2022. "We're inching our way back from complete loss of the international tourism market during Covid-19, which comprises a third of our visitors and revenue," says Marisah Nieuwoudt, wine tourism manager at Vinpro.
"Although international visitor figures remain low, especially for mid-week travel, there is a positive energy among wine tourism destinations. We're seeing new hirings, product launches and events, while collectively positioning South Africa as the world leader that we are," Marisah says.
Wineries now focus on quality, maintaining competitiveness and building capacity among the close to 36 000 people who depend on the sector for direct, indirect, or induced employment. This includes a Vinpro wine tourism toolkit for businesses, people development strategy including fully funded training, a visitor survey which will generate crucial market intelligence, and a destination marketing video to invite international and domestic visitors to South Africa's winelands.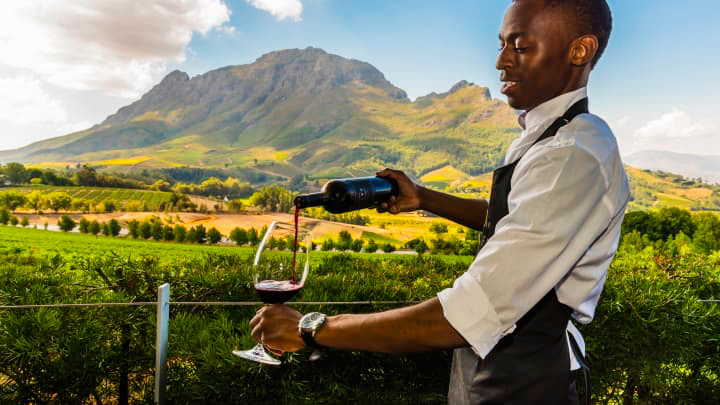 Grow inclusively
One exciting initiative that not only promotes wine tourism but is part of a larger strategy to grow the South African wine industry inclusively, is The Wine Arc. "The launch of this Stellenbosch-based brand home and wine tourism hub at the end of last year signified the start of a new growth path for black-owned brands," says Wendy Petersen, executive manager of the South African Wine Industry Transformation Unit (SAWITU).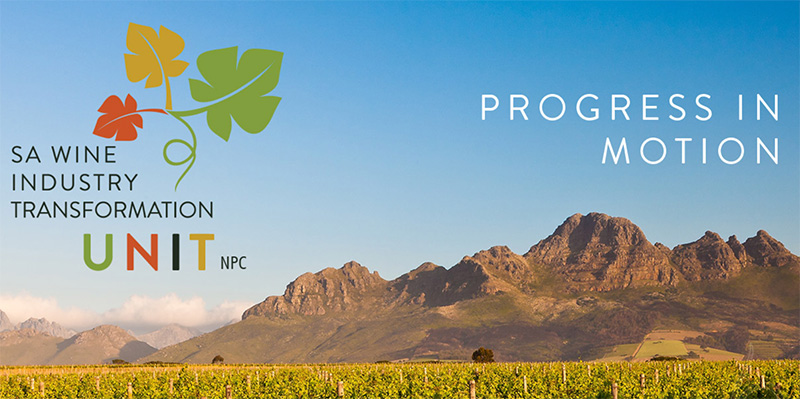 This integrated empowerment project between SAWITU, the Agricultural Research Council (ARC) and the Western Cape Department of Agriculture (WCDoA) aims to speed up transformation by offering black-owned wine brand owners a strong business platform, greater access to markets, e-commerce facilities and the opportunity to engage with consumers in an attractive lifestyle setting through wine tastings, events and conferences.
"The Wine Arc forms part of the South African wine industry's bigger transformation strategy, which aims to empower and uplift black-owned wine brands and other businesses, as well as black wine farmers, farmworkers and their communities," Wendy says.
The strategy's priorities include equitable access to land, infrastructure, cellars with warehouse facilities and manufacturing assets, as well as to serviced land with water rights. It focuses on leveraging specific market access opportunities and ventures such as conferencing and tourism facilities and prioritises skills development, learning and socio-economic development initiatives and programmes. Transformation in the broader value-chain also includes developing preferential procurement policies.
"We need all wine industry stakeholders, government, business units and labour to actively drive and support these initiatives towards growing a more transformed, inclusive and sustainable South African industry," Wendy says.
Sustainability showcase
"Sustainability has been an integral part of South Africa's wine industry for many decades; let's tell the world about it," Siobhan says.
South Africa should leverage an increased consumer demand for sustainably produced wines by talking more about its existing world-class systems such as the Wine of Origin and Integrated Production of Wine (IPW) schemes, ethical trade accreditations like Fairtrade and the Wine and Agricultural Ethical Trading Association (WIETA), as well as the WWF-SA Conservation Champions programme.
Wine producers will showcase these and various other sustainability stories and initiatives at South Africa's largest wine exhibition, CapeWine, from 5 to 7 October 2022 in Cape Town. "The theme, Sustainability 360, will focus on sustainability practices around our place, people, and the long-term prosperity of our industry. We invite buyers and media from across the globe to taste our spectacular wines and explore our winelands," Siobhan says.
In preparation of CapeWine, WoSA has compiled a comprehensive e-booklet, Our Sustainable Wine Journey, available for free from www.wosa.co.za.

Mitigate climate change
An important part of South Africa's sustainability journey has been to find ways to mitigate the effect of climate change on the wine industry. Although the 2021/22 season was cooler than normal and most regions had sufficient water, the wine industry has not forgotten the adverse effects of a drought from 2016 to 2019. Therefore, the industry and producers continuously research and adapt to climate change.
"We want to help wine grape farmers produce high-quality grapes and wine in a sustainable, profitable way, within the context of climate change," says Gerard Martin, executive manager of Winetech, which funds and coordinates various research projects focusing on irrigation strategies, vine reaction to water stress, drought-resistant cultivars and rootstocks and the management of wastewater.
"Producers already employ practices to promote strong root systems that take up water efficiently include doing proper soil preparation before planting," Conrad says. "They also cultivate cover crops to prevent water loss after rain or through evaporation and closely monitor the soil and plant water status to apply the right amount of water at the right intervals."
Future forward
"The South African wine industry is excited about our new, focused strategy and growth trajectory," Rico says. "We need to build on that. Inclusive decision-making, social dialogue and our partnerships with various stakeholders in agriculture will allow for further opportunity, help us address challenges better together and grow this industry into the robust and flourishing industry we want for all."
Source article: Cape Business News