A South African dried fruit and nuts producer is looking to build two new processing facilities with R120 million from the Norwegian Investment Fund for Developing Countries, or Norfund.
Redsun processes high-quality raisins produced from grapes grown along the banks of the Orange River in the Northern Cape. Founded in 2009, the company has grown to be one of the leading raisin exporters in Africa, with 95% of its product finding its way to Europe, America, and Asia.
Redsun, a South African dried fruit and nuts producer, just received R120 million from the state-owned Norwegian Investment Fund for Developing Countries.
The growth investment will be used to build two new processing facilities, which will double production and Redsun's workforce.
A state-of-the-art raisin processing facility will be built in Vredendal, which is closer to Cape Town than Redsun's current base in the Northern Cape town of Keimoes.
The money will also be used to build a new pecan nut factory near the Orange River.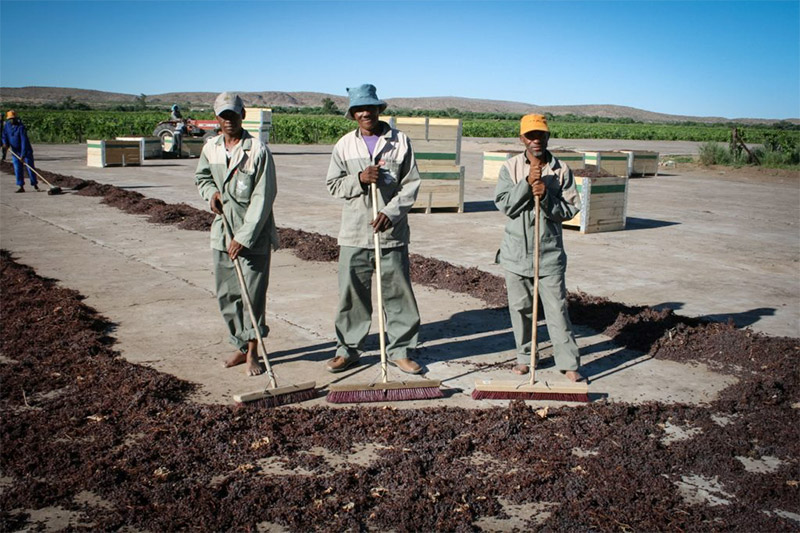 Redsun's operations received a major boost back in 2015, with a growth investment by Stellenbosch-based private equity fund, and now majority owner, One Thousand & One Voices (1K1V), which increased production by more than 160%.
1K1V's portfolio companies, including producers of biltong and snacks, have exported more than R900 million worth of products from Africa to more than 35 countries.
Redsun sources its products from around 270 local farmers. Although best-known for its raisins and sultanas – with six varieties on offer – the company also sources, processes, and sells pecans.
A new investment in Redsun, announced by 1K1V on Tuesday, will be used to double the company's processing capacity by constructing two state-of-the-art facilities, increasing production of both raisins and pecans.
Vredendal, considered the fastest-growing frontier for raisin production in South Africa, has been chosen as the site for one of these new facilities. Its unique climate will allow Redsun to diversify its range of raisins, and being closer to Cape Town – than the current facility in Keimoes – puts it closer to a key export point.
It's here where raisins, already delivered dry from local farmers, will be cleaned, sorted, packaged, and dispatched by Redsun.
"Demand for South African raisins has risen after water shortages, and rising labour costs in the USA impacted production levels, providing Redsun with a significant opportunity to gain global market share," said Hendrik Jordaan, president and CEO of 1K1V.
"Norfund's investment in a company committed to sharing high-quality products with the rest of the world is just one of the ways to increase economic activity and reduce poverty levels in Southern Africa."
The R120 million investment from Norway's state-owned fund will also be used to expand Redsun's pecan operation, with the construction of a new processing facility alongside its original raisin hub in Keimoes.
In addition to increasing its intake volume and production capacity, Norfund's investment in these new facilities is expected to more than double Redsun's workforce, creating direct employment for almost 400 people in total.