In one of the largest seed funding rounds in South Africa's history, Futuregrowth was the lead investor in Inseco, a start-up company using black soldier flies to convert low-value organic by-products into high quality protein, oils and fertilizer.
This $5.3-million venture capital investment in the agriculture reflects space is testimony to the company's diversification into worthy, impact-driven assets, said Amrish Narrandes, the head of unlisted equity transactions at Futuregrowth.
In a media release, the company confirms the Inseco transaction is the ninth venture capital deal done via the Futuregrowth Development Equity Fund. This is said to reflect the fund's strategy of diversification into worthy early-stage assets.
It also aligns with Futuregrowth's growing focus on investing in innovative and sustainable initiatives across the agricultural value chain, especially when these have a beneficial impact on the planet.
Global expansion plans
By converting waste into food and feed, Inseco's flagship products, EntoMeal and EntoOil, are described as nutritious and sustainable alternatives to conventional products such as fishmeal and fish oil, with distinct environmental returns.
Inseco is Cape Town-based and currently supplies the local aquaculture, pet food and poultry market. The company plans to expand into the rest of Africa, Europe and the United States. The investment will be used to increase its manufacturing capacity and to fund ongoing research and development to ensure that it remains ahead of the curve.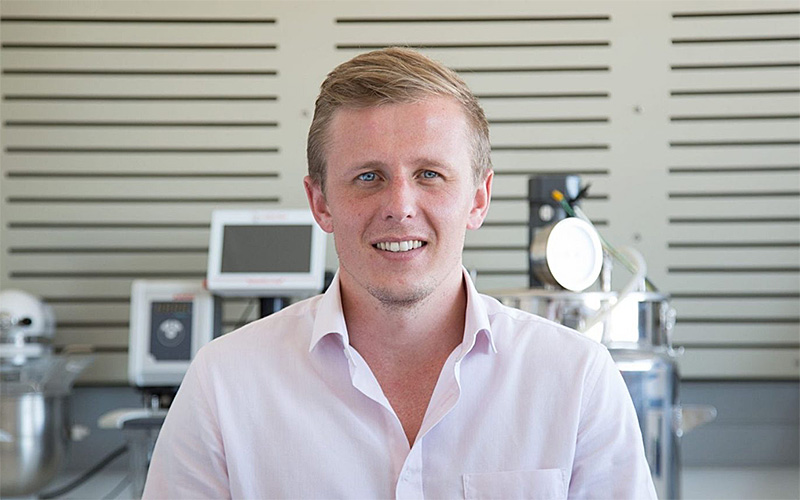 "Now, more than ever, we're seeing the importance of sustainability and the responsibility that we have, to be a more resource-efficient society for future generations," said Inseco chief executive Simon Hazell.
"At Inseco, we believe that insects will play an important role in this transition, becoming a widely available source of sustainable protein, and an important form of nutrition to help meet the food demands of the future."
Narrandes said Futuregrowth's backing of Inseco fits well within the company's philosophy of responsible investment.
"In comparison to traditional protein sources, insect protein has an inherently lower environmental impact, as the process directly reduces food waste, involves minimal greenhouse gas emissions, limited water usage and makes zero use of arable lands. In addition to the strong ESG case, insect protein has a superior nutritional content, which results in higher feed conversion rates compared to traditional protein sources."
Various reports predict that the global demand for insect protein could reach 500 000 metric tons by 2030, compared to the current production of 10 000 metric tons. Although there are many potential uses for insect protein, it is estimated that the largest demand will come from the pet food and aquafeed markets.
With the global pet food market alone valued at $38 billion, Inseco stands to service a very large market.
Furthermore, the insect protein market is forecast to reach $4.6 billion by 2027. Growth in this market will be driven by increased greenhouse-gas reduction initiatives, and heightened awareness of the need for sustainable food sources to alleviate food security concerns.
Although human consumption of insects has not received wide-spread adoption in the West, there are currently over two billion people in the world consuming insects as part of their diets.
Source Article: Venture Burn