Government plans a major expansion of the road corridor connecting Johannesburg and Durban as part of a push to turn South Africa into one of the continent's major trade hubs.
The proposal is included in the government's national infrastructure plan 2050 (download a copy at end of this article) which was published by public works and Infrastructure minister Patricia De Lille on Friday (11 March).
The project – which has been dubbed the 'Durban-Free State-Gauteng logistics and industrial corridor' – will see several developments aimed at strengthening logistics and transport corridors between the main industrial hubs.
These planned projects include:
Improving access to Durban's export and import facilities,
Integrating the Free State industrial strategy activities into the corridor,
Establishing Durban as a hub port
Building an aerotropolis around OR Tambo Airport.
A separate Saldanha-Northern Cape development corridor is also expected to bolster the country's integrated rail and port expansion and back-of-port industrial capacity.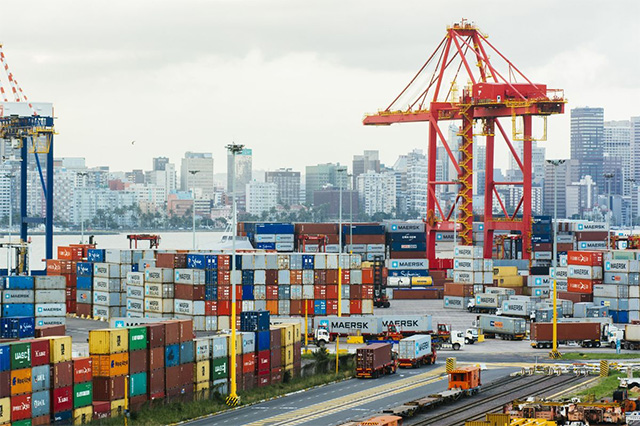 Road upgrading or maintenance is expected to take place on the N1, N2 and N3 in the Free State, Limpopo and KwaZulu-Natal as part of these expansion plans.
The South African National Roads Agency (Sanral) is currently in the process of upgrading the N3 highway connecting Durban and Johannesburg.
The route is seen as one of the country's major arteries and is seen as essential to the flow of food and other essential goods from the country's biggest port in Durban to its most populous city Johannesburg.
The 48-month construction project will see the upgrade of 6.4km of the existing four-lane dual carriageway to an eight-lane dual carriageway by widening into the median and outer shoulders.
A road-over rail bridge will be extended to accommodate the widening of the road, together with numerous pipe culverts. The upgrade will include lighting along the 6.4km stretch of road.
In February, Public Works and Infrastructure minister Patricia De Lille e said the following new highway and road upgrades were currently in the procurement phase:
N3 highway upgrade from Paradise Valley to Mariannhill Toll Plaza (KwaZulu Natal);
N2 highway upgrade from Edwin Swales to South of EB Cloete Interchange (KwaZulu Natal);
N3 highway upgrade from Mariannhill Toll Plaza to Key Ridge (KwaZulu Natal);
N2 development of EB Cloete Interchange (KwaZulu Natal).
Article source: BusinessTech