The Botswanan government is optimistic that citrus volumes from local farms will rise significantly by 2024, due to the continued growth in the number of farmers starting citrus production in that country since 2020.
In a recent update on citrus farming in Botswana, agricultural extension officer Oarabile Letsatsi said that in 2020 and 2021, an increased number of farmers imported citrus seedlings to start production.
"We expect an increase in supply of citrus fruit by 2024, as the fruit trees grow well in many parts of the country," she said.
According to the country's assistant minister of agriculture, Oreeditse Sola Molebatsi, among the projects expected to start production shortly was a multimillion-rand project, which was targeting both local and export markets, including the US and UK.
Molebatsi said the agriculture ministry was supporting these citrus projects, which included this flagship project developed on a 1 200ha farm near Selebi-Phikwe.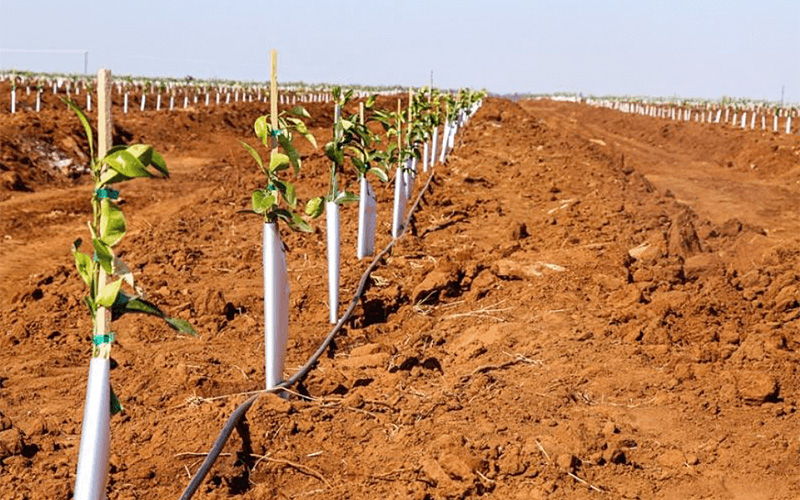 He said the Selebi-Phikwe Citrus project had been developed by South African investors in conjunction with the Botswanan government as a way to boost foreign direct investment and build an export-led economy.
"The project is expected to bring foreign investment to the value of around P500 million [about R655 million].
It will also enable skills transfer, as the investors are not [opposed] to the idea of allowing local citrus farmers to benchmark [their operation against] the project. This could help expand citrus farming in Botswana," Molebatsi said.
Johan Janse van Vuuren, operations manager at Selebi-Phikwe Citrus, said 350 000 orange trees had already been planted on 500ha of the farm, and that the first phase of the project, which aimed for 800ha to be planted to citrus fruit, was expected to be completed by June 2022.
"The [remaining 400ha] will be used to grow a variety of other fruit," he said.
The citrus to be planted on the farm included Star Ruby grapefruit, Eureka lemons and Valencia oranges.
"The produce from the farm is expected to be ready for exporting by 2024," he added.
In a bid to stimulate citrus production in Botswana, the agriculture ministry had reserved 10 000ha of land deemed suitable for citrus farming.
The ministry said in a statement that the current supply of citrus in Botswana was lower than demand, and the country imported about 25% of the fruit it consumed.
Source article: Farmers Weekly
See a related video below.